Fairfax Chriopractor, Dr. Christopher Frey Answers Your Questions About Carpal Tunnel Treatment
Here at Circle Chiropractic Center, our chiropractor in Fairfax understands just how uncomfortable and debilitating that carpal tunnel syndrome (CTS) can be. In fact, this condition can lead to major health concerns without prompt treatment. That's exactly why we offer affordable, natural treatment to help you avoid the need to have costly surgery or take medications to alleviate your discomfort. Our holistic, non-surgical chiropractic methods can help you relieve your carpal tunnel symptoms quickly and effectively.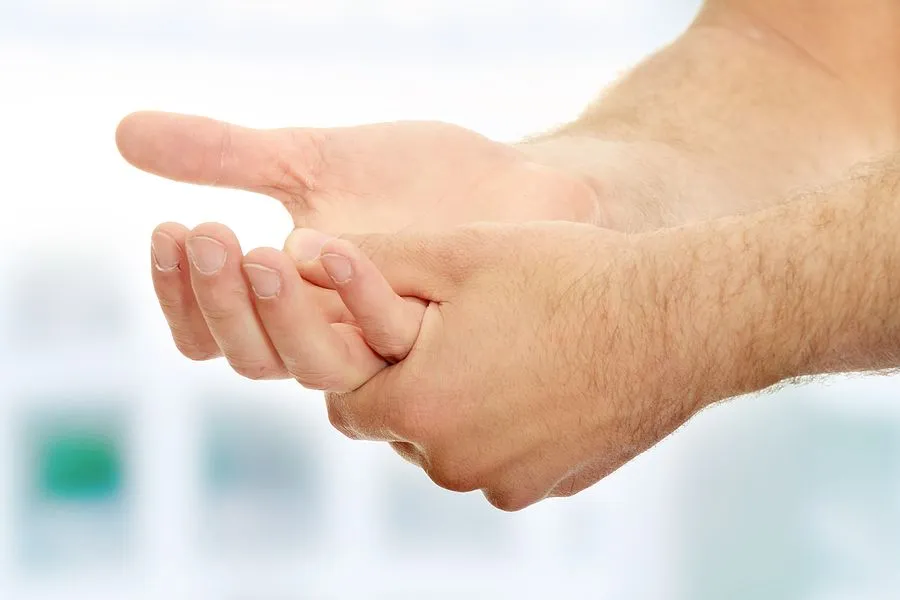 What Causes Carpal Tunnel Syndrome?
The wrist contains carpal bones that tunnel around a vital hand nerve. When that tunnel becomes impinged or swollen, it can cause pinching of the tendons within the median nerve. The most common causes of carpal tunnel include repetitious or forceful hand and arm movements. Those who spend hours at a keyboard, playing music, or involved in athletic activities day after day have a tendency to develop CTS symptoms. However, conditions including pregnancy, diabetes, liver disease, rheumatoid arthritis, and hypothyroidism can cause symptoms of carpal tunnel.
Carpal Tunnel Symptoms Treated with Non-surgical Chiropractic Care
CTS symptoms typically arise in the hands and fingers, resulting in numbness, weakness, tingling or pain. Interestingly, the pinky finger is not typically affected by carpal tunnel because it's connected to a separate nerve, so if all other digits are experiencing the aforementioned symptoms, then you might suffer from carpal tunnel. This pain can extend into the regions between the elbow and the wrist and limit your arm's mobility, so getting immediate non-surgical chiropractic care from our chiropractor in Fairfax, VA right away can give you the relief you need.
What's Involved in Natural Treatment for Carpal Tunnel Syndrome Treated?
Chiropractic care involves only natural treatments that serve as non-surgical alternatives for carpal tunnel syndrome treatment. Rather than simply treat your pain symptoms, our mission at Circle Chiropractic Center in Fairfax is to help you experience long-term relief by addressing the root cause of CTS. Our most common natural treatment method is chiropractic adjustments of the spine and arm. These gentle manipulations can relieve pressure on affected joints, which releases the nerve pressure that sources arm and hand symptoms.
Another technique we often use in combination with chiropractic adjustments includes cold laser therapy, which is a painless, quick process that utilizes light waves to penetrate the skin to relieve swelling that often causes CTS. Other options that can help expedite the healing process include ultrasound, electric stimulation, acupuncture, wrist braces, corrective exercises and massage therapy.
Schedule an Appointment Today!
If you think you are suffering from symptoms of CTS, don't hesitate to give Circle Chiropractic Center a call today. The sooner you get us on your team, the sooner you'll find yourself feeling things normally in your arms and hands. Contact us at (703) 385-2990, or stop by our office at 9526 B Lee Highway in Fairfax, VA to schedule a no-obligation consultation.