What to Expect from Our Fairfax Chiropractor
Your first visit to our chiropractic clinic is probably going to be filled with questions. How long will it take for you to feel better? How many visits will your treatment take? What type of outcome can you expect? We want you to be as comfortable as possible to ensure your treatment goes well, so here is some information about what to expect when you visit our Fairfax chiropractor at Circle Chiropractic Center.
Setting the Foundation for Quality Chiropractic Care
At Circle Chiropractic Center, we approach your care similar to building a house. We believe that a proper plan has to be followed to ensure that your body will be strong and fully functional. Without a solid foundation at the beginning, your "walls" will collapse and your body will be weak. That is why we have created a plan of care that gives your body the ability to repair itself properly.
At your first visit, we will perform a thorough exam, often including X rays, to see where your problems lie. This allows our chiropractor to create a custom treatment plan that will address your specific health related problem. Often we will discuss more than just your back or neck pain, as many health concerns are connected to spinal health.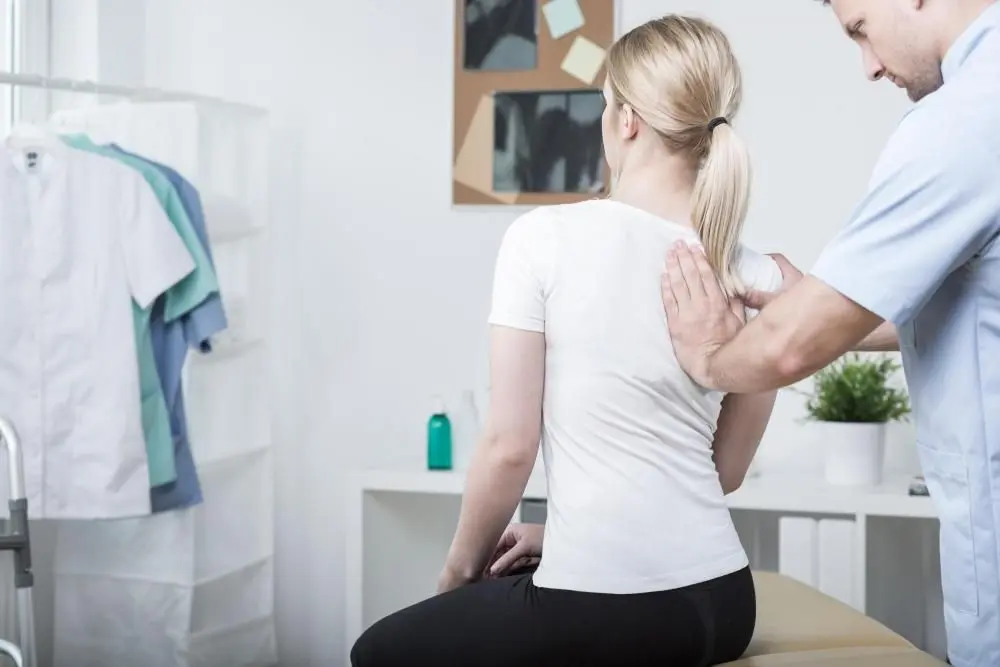 The actual treatment process involves three stages. The foundation of this plan is what our Fairfax chiropractor likes to call "Relief Care." Most of our patients come to our clinic when they are in pain. Our first goal is to help reduce that pain. Most patients need to come two to three times a week for four to twelve weeks during this stage.
Once the foundation is set we move to phase two, which is Corrective or Restorative Care. This phase gives the muscles and other tissue the time they need to heal completely, so you can protect yourself from future injury. Most people need to visit the chiropractor four to eight times per month for six to 24 months during this stage.
The final stage is what we call "Wellness Care." Once the body has fully healed, our patients benefit from periodic adjustments to help avoid future injuries. One to four visits per month, depending on your lifestyle and your goals, will help you maintain your results and avoid future injury.
Feel Better with Consistent Treatment from Our Fairfax Chiropractor
Pain is a sign of a problem somewhere in your body. It is the body's way of signaling something is out of alignment. Often, that something is the back, neck or nervous system. Consistent chiropractic care can not only relieve pain, but also help prevent future pain from developing. At Circle Chiropractic Center, our team wants you to feel your best, and that starts with the right treatment plan. Contact us today at (703) 385-2990 to schedule your consultation, and let us help you start on the path towards wellness with a life free from pain.