Pediatric Chiropractic Care From Your Fairfax Chiropractor
If you are looking for a chiropractor for children, look no further than our chiropractor in Fairfax, the esteemed Dr. Christopher Frey at Circle Chiropractic Center. Using his years of experience, he has provided effective spinal adjustments and other natural, non-invasive techniques for infants and children of all ages. While kids have been treated with chiropractic methods for more than a century, more studies are now proving the vast benefits of spinal adjustments for children. Here are five of those advantages.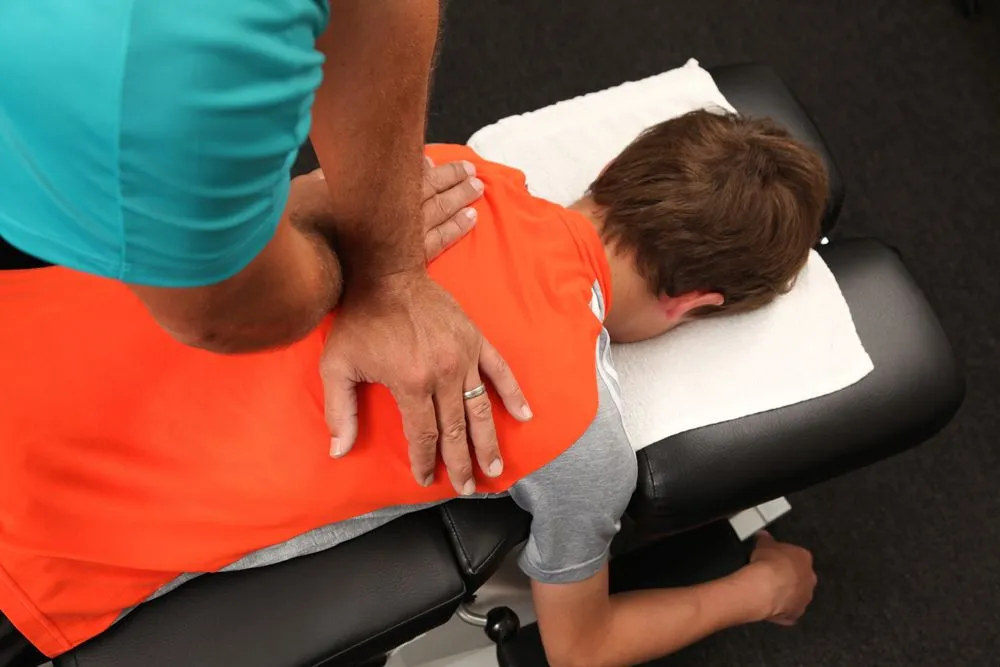 Infant Adjustments for Birthing Trauma
As your unborn baby sits in the womb curled in the fetal position, misalignments will be natural upon birth. This trauma is furthered by all of the pressure put upon their bodies as they creep through the birth canal. In fact, many parents have a chiropractor for children adjust their newborn right away!
Fewer Childhood Illnesses
Immune systems can become weak when spinal issues are present. Correcting misalignments with chiropractic care can improve immunity function. Children receiving regular adjustments tend to contract fewer childhood illnesses.
Relieving Ear Infections
Our chiropractor can help relieve the fluid buildup in the ear canal that accompanies ear infections. Trapped fluid is filled with bacteria, which can cause reinfection. Unfortunately, ear spasms that retain the fluid may stay active for days, but we can help relieve ear canal spasms and release the fluid.
Controlling ADD and ADHD Symptoms
When nerve endings connecting to certain parts of the brain are blocked, symptoms such as inattentiveness and hyperactivity may result. Because they relieve spinal impingements, chiropractic adjustments are shown to alleviate certain ADD/ADHD behaviors.
Providing Injury Relief
Whether an injury happens on the playground or your child has a minor fall off a bike, it's likely that their still forming spine has suffered a bit of damage. This is particularly true for children involved in sports or auto accidents. However, chiropractic care has been proven to alleviate many types of pain in children—including growing pains.
What Does Chiropractic Care Involve?
Our chiropractor in Fairfax treats infants and children with gentle care, and the therapies he uses often only involve using the fingertips to apply light force to adjust the spine. We'll discuss any and all concerns and questions with parents prior to administering treatments.
Is Seeing a Chiropractor for Children Safe?
Chiropractic care for children is safe for all ages. With years of tried and true experiences, most parents feel rather comfortable allowing their child to have adjustments due to their vast health benefits.
Schedule an Appointment with Your Fairfax Chiropractor
Take proactive steps to ensure your child grows strong and healthy with as few illness and painful conditions along the way. Call Circle Chiropractic Center today at (703) 385-2990.